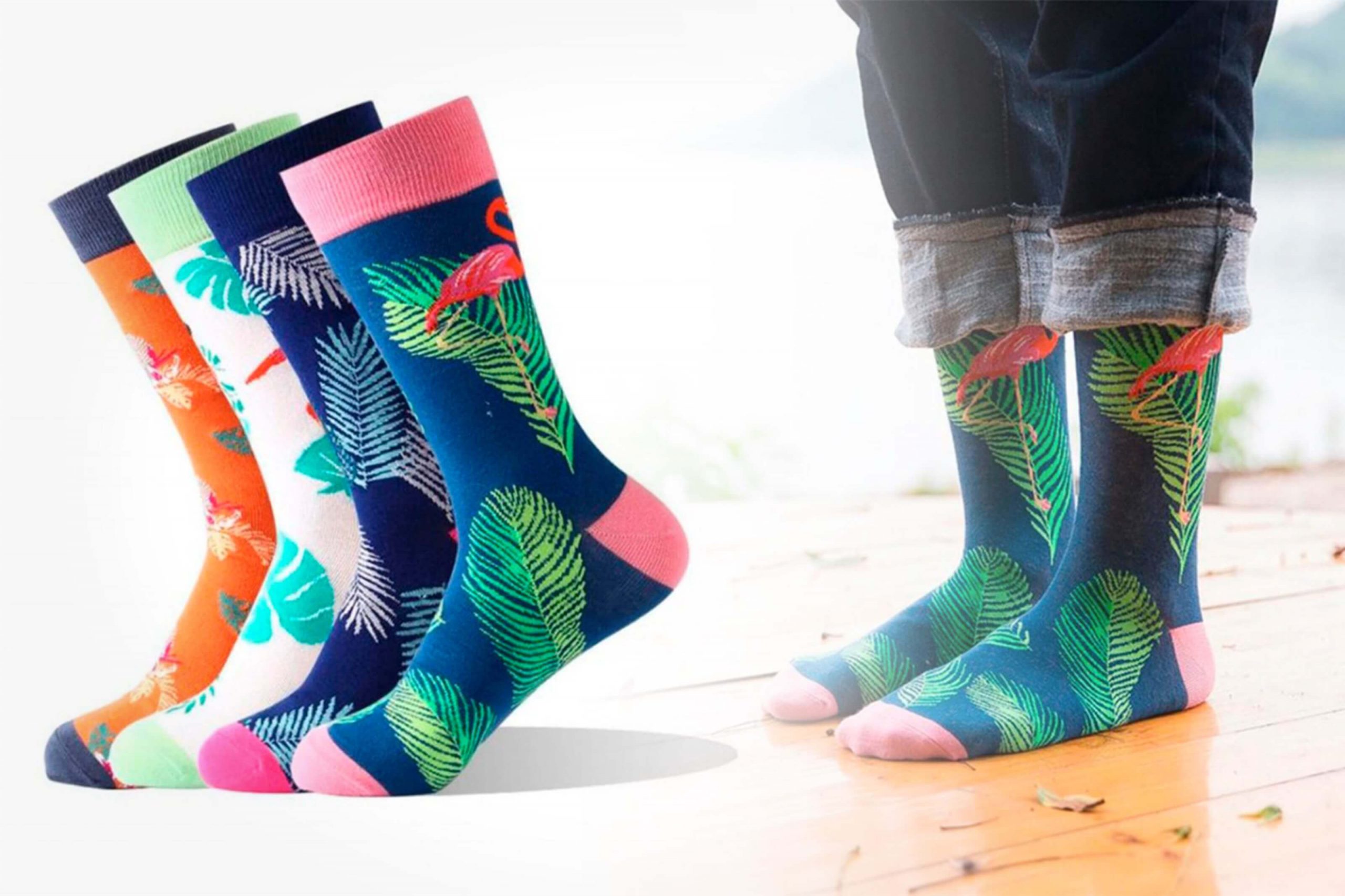 We use the following methods to create an image on our products:
Classic knitting
Embroidery
Sublimation
Thermal transfer
Classic knitting
The generally accepted and most widespread method of making printed hosiery using machine weaving of cotton threads
Pros:
Relatively low price for small runs
The image is made of the same threads as the rest of the product itself – Keeps its shape and elasticity after numerous washes
Fast execution time
The ability to provide a prototype
Cons:
Design constraints
The preparatory stage from 1 to 5 days, depending on the complexity of the product
Embroidery
A method of transferring an image to fabric with threads of different materials
Pros:
Can be used on almost all fabrics
The embroidery does not fade from washing and in the sun, and also allows heat treatment up to 90 degrees.
The thread is resistant to bleaching
Sustainable production of threads is a very important factor for children's clothing
Can be used on fleece fabrics with which other methods are unsuitable
Brightness of color and a large palette allows to meet the technical specifications accurately
the ability to use special types of embroidery (applique or volumetric embroidery)
up to 15 colors per item
Cons:
High cost for small runs
Limitations in the size of lines in the mockup (thickness not less than 1 mm and height not less than 4 mm)
Impossibility to perform photographic quality
Preparatory production (production of a technical model and a test sample)
Sublimation
If you want to add a full-color image to your sock, our sublimation service can help you with that.
The image is printed using the sublimated transfer method. This way you can transfer the full-color pattern to the entire surface of the sock.
Pros:
Ability to apply a full-color image of photographic quality – Unlimited color palette
Small runs
Cons:
Exclusively light synthetic fabric can be used
There will be a seam at the beginning and end of the image due to the circular application – High price
Thermal transfer
A technology in which the image is applied by the screen printing method to special paper, and after drying it is covered with an adhesive layer and transferred to the fabric.
Pros:
Allows you to get a full-color picture
Good adhesion to the application base
Colorfastness to sunlight
The possibility of obtaining a textured image
Cons:
Limited service life
The contours of the application are visible on the fabric
Only gentle washing mode (no more than 40 degrees), without machine drying and ironing
Contact Socks Factory
If you have a question, suggestion, or comment regarding our work, you can use the form below to contact us.