Socks Factory is the largest hosiery factory in Russia. We are the only company that ships its products (socks, stockings, and tights) to 171 cities in Russia and the CIS countries.
Delivery across Russia and worldwide
Delivery of letters, parcels, and goods within the framework of commercial and government purchases (Federal Law No. 44 and Federal Law No. 223). We will prepare favorable conditions for clients and expand the functionality if your tender requires it. We will help state-owned companies to draw up a technical task and will provide a commercial proposal.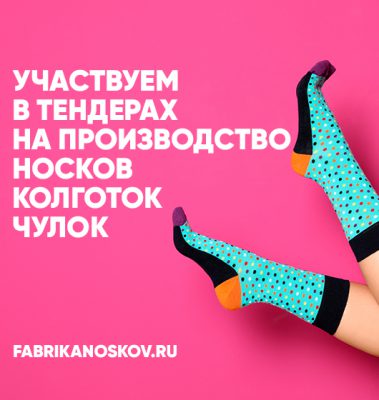 We have opened more than 200 delivery points in 171 cities of Russia since 2005.
Wholesale delivery of socks, stockings and tights to any city in Russia and the CIS countries.
A full range of services for retail stores: wholesale in large and small quantities, returns, production according to your design, etc.
Flexible prices and offers for buyers. Large selection of materials and fast speed of hosiery knitting
Fulfillment: orders receiving and processing, picking and packing, warehousing, delivery and returns.
Air transportation: transportation of goods from 30 kg. We guarantee the availability of air carrier services even in high season.
We are listed on 20 commercial electronic platforms, as well as on the largest federal ones:
United Electronic Trading Platform JSC
RTS tender Electronic Trading Platform
ETP MICEX "Government procurement"
Moscow Supplier Porta
SberA, digital tender operator
ZakazRF Electronic Trading System
Fabrikant.ru Federal Trading Platform
For procurement inquiries in the Russian Federation