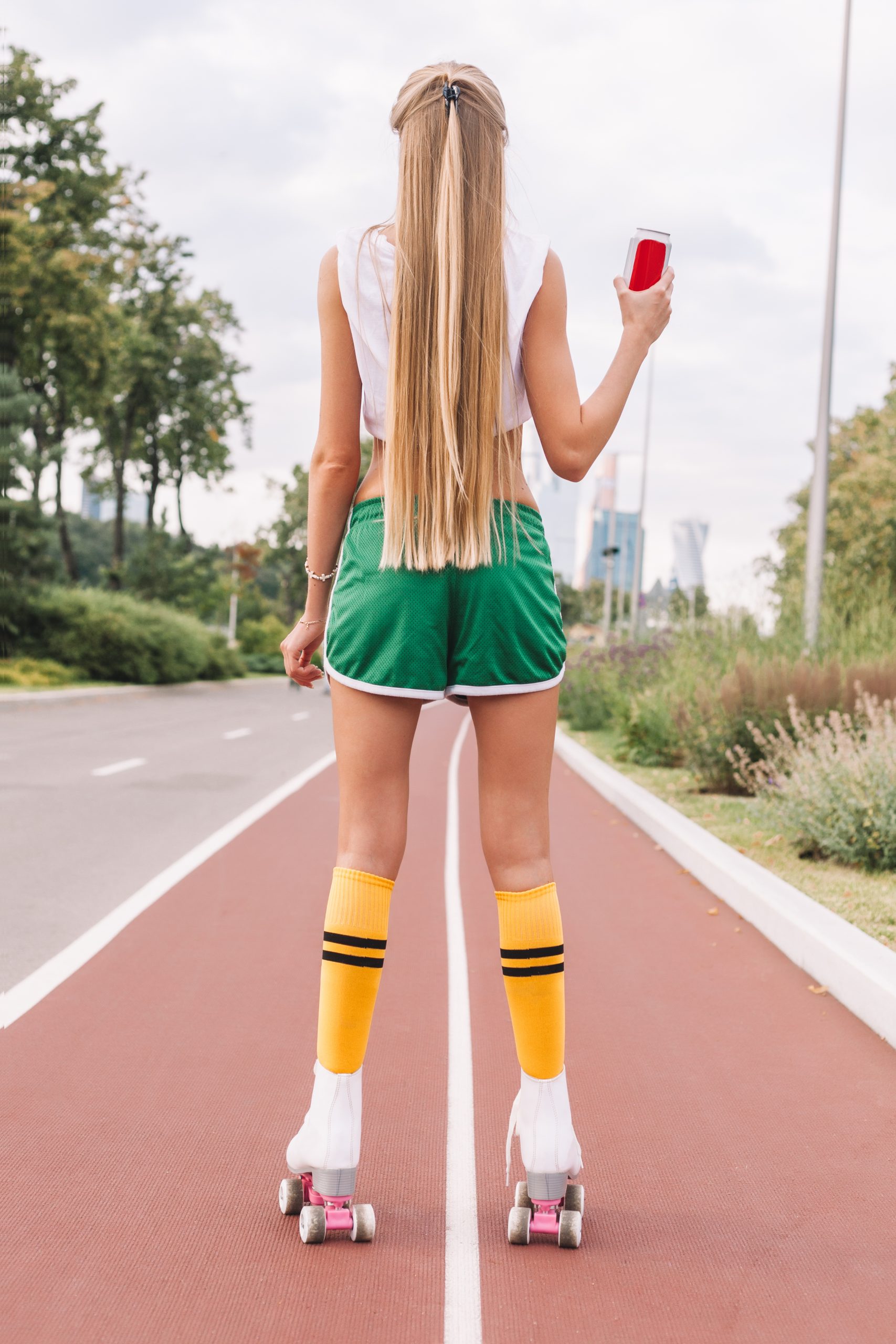 Long socks and their names
Socks are a must-have attribute of our wardrobe.
There are socks of different types and styles.
Long socks have been popular lately, especially in the cold season. They combine both practicality and aesthetics. Wearing long socks will keep your feet warm and make you look stylish.
Are there any special names for long socks?
There is no official name for long socks. At the same time, there are a lot of models of them. For example, low socks that cover the ankle bone are considered traditional and often referred to as preppy.
Let's look at the names of different below- and above-the-knee socks to understand the varieties of the fashion accessory.
Socks below the knee are usually called knee highs. Warm models can be made of a variety of materials such as cotton and mohair.
Socks above the knee are most commonly referred to as stockings. But they also have other names, such as gaiters, over-the-knee-socks, knee-highs, thigh-high socks. Such socks are often woolen, nylon, or cotton.
One way or another, young fashion women usually search for thin socks that would warm their feet and be a perfect fit for their favorite boots.
Features of different models of socks
What is the optimal length for socks to protect your feet in cold weather?
Let's figure it out.
When measuring the height of the socks, the ankle is usually the reference point. Socks ending at the ankle are called low or short. Such models are usually worn during the warmer months.
A model of socks just above the ankle is considered high.
Types of high socks
We have already mentioned that socks are considered high if they cover the ankle. Low- and high-knee socks also belong to the high-model category.
Do not forget about over-the-knee socks, the style of which resembles high boots.
Thus, high stockings of different lengths can have various names.
A wide range of materials is used in the manufacture of such products. Often, it is natural yarn.
The thigh-high socks model is very popular nowadays.
That is the optimal length to wear with all types of clothing. Such socks did not go unnoticed even by designers from the world of high fashion. The most daring mods have been standing out from the crowd by diversifying their looks wearing such socks under sandals or pumps since then.
Stylish women often wear thigh-high socks, combining them with short skirts, thereby creating a stylish image and keeping their legs in warmth.
What about below-the-knee socks?
Tall girls usually tend to choose such models.
But petite girls also like to diversify their looks by wearing knee-high socks in everyday life, whether it's going to the gym or walking with a friend. These socks make your look more relaxed. They can be easily combined with any clothes. The advantage of nylon and woolen products is that they protect your feet from cold in autumn and winter.
Thigh-high socks
As we have mentioned earlier, such a model is especially popular among fashionistas. Over-the-knee socks come in a variety of colors and densities. In terms of the patterns, striped knee-highs are especially honored. You can also achieve visually slimmer legs with the help of thigh-high socks. You can wear shoes of the appropriate color for that. It can be any casual footwear.
Over-the-knee socks in dark colors can also visually correct the proportions of your body in general.
Tall women can pair these socks with a plaid skirt, for example, to create a stylish European look.
Thus, if you choose wisely, you can create different kinds of harmonious looks with the help of such a simple accessory.
Combinations of socks and shoes
The practicality and advantage of high socks are that they can be combined with any shoes. Following just a few rules can ensure a successful look and make your legs visually slimmer and more attractive.
How to choose the right shoes that would fit your socks?
It is better not to wear long socks with stiletto heels. But knee-highs will look advantageous paired with heeled ankle boots.
Long socks also work well with heeled sandals and pumps. The main thing is to choose the right color.
Stockings will also be a good combination with all kinds of boots.
High-heeled shoes are incompatible with low-density nylon knee-highs.
You should also be careful when choosing long socks with patterns. If you wear flat ankle boots, you can opt for patterned knee-high socks.
If you want to visually correct thick legs, you should always give preference to socks and shoes of the same color.
A pair of athletic shoes with long socks is perfect for a stylish everyday look.
What kind of clothes does go well with knee highs?
Do not forget that the right clothes are also the key to a successful look. There are also some important aspects here.
All kinds of short skirts and casual dresses look very stylish with stockings. Speaking of the tops, it would be better to choose sweaters and one-piece cardigans. If clothes and high socks are of similar colors, then such a combination will most likely be successful.
It is also important to make sure that the distance between clothes and knee-highs does not exceed 10 cm. Then your body will appear slimmer as a whole.
What kind of outerwear should you choose when wearing long socks?
There are various options to choose from. For example, denim and leather jackets and cropped coats will look perfect with knee-high socks. And you can wear, for example, a pleated skirt to complete an interesting look.